Dogs
Did you know that dogs are allowed in various houses with us? We even offer free dog baskets and last spring all our gardens around were fenced off with mesh. This way you and your dog can relax on your holiday together.
And that with a beautiful forest in your backyard!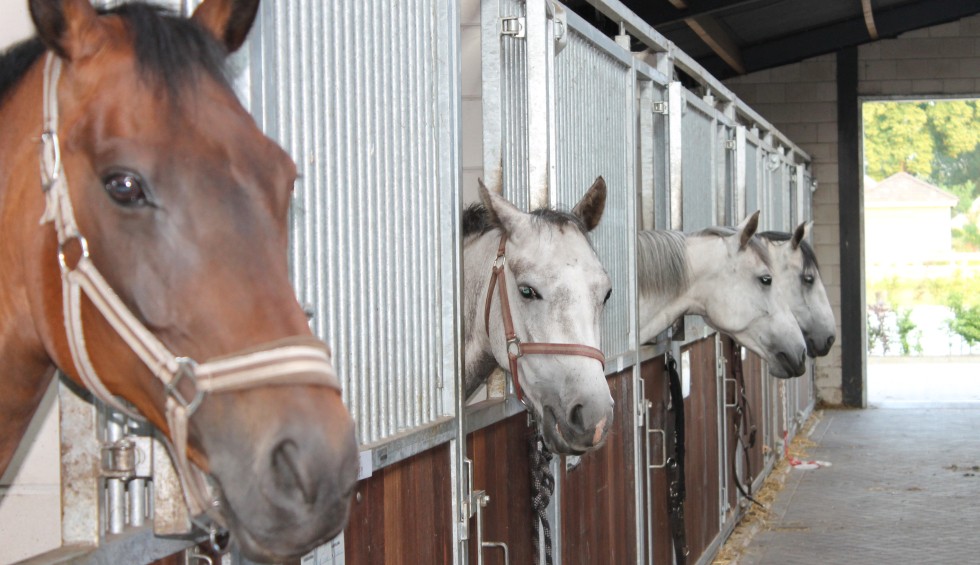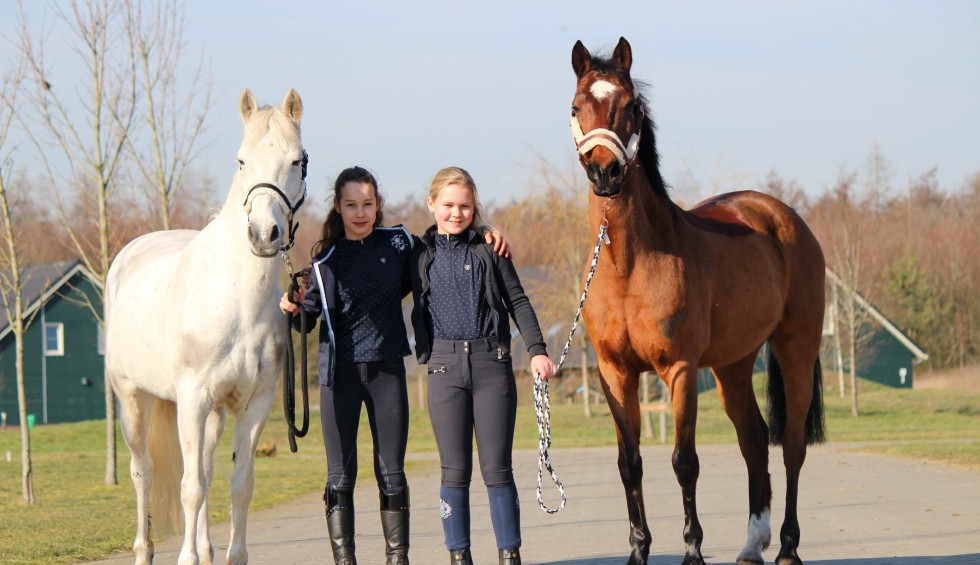 Horses and Ponies
Your own pony and / or horse is welcome at Horsetellerie! Do you want to bring your carriage? That is possible as well. That way you don't have to miss your four-legged friend on holiday and you can enjoy our beautiful surroundings together.
Our holiday stables are all-inclusive. We use flax as bedding (straw is also available at an additional cost), we feed hay or hay dry of your choice and we have basic and sports pellets available as concentrates. There are also 2 grass paddocks reserved for our holiday guests.
You can also use all the facilities of our luxury riding school: an indoor and outdoor arena, laundry room and solarium. And of course you can go out and about in our area on horseback or by carriage.