Holiday activities
For the holidaymaker we have various options to expand the stay with pony and horse activities. For example: group and private lessons, boarding lessons for the little ones, outdoor rides, brushing and cuddling and much more!
Below you will find an explanation of the most popular holiday activities.
You can also find an overview of the other (lesson) possibilities on the site and of course get to know our ponies and horses.
Tip: Book the pony / horse activities in advance in high season by emailing manege@horsetellerie.nl.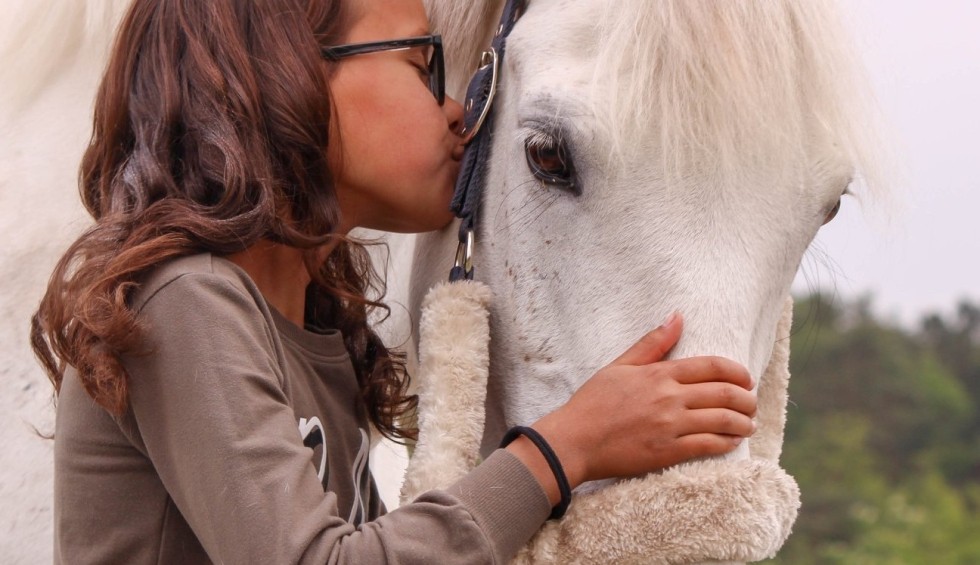 Cuddling and brushing
You can brush and cuddle the pony for half an hour. This is suitable for all ages. This is an independent activity, parents keep an eye on young children.
After brushing / cuddling you can add another riding activity, which you can find below.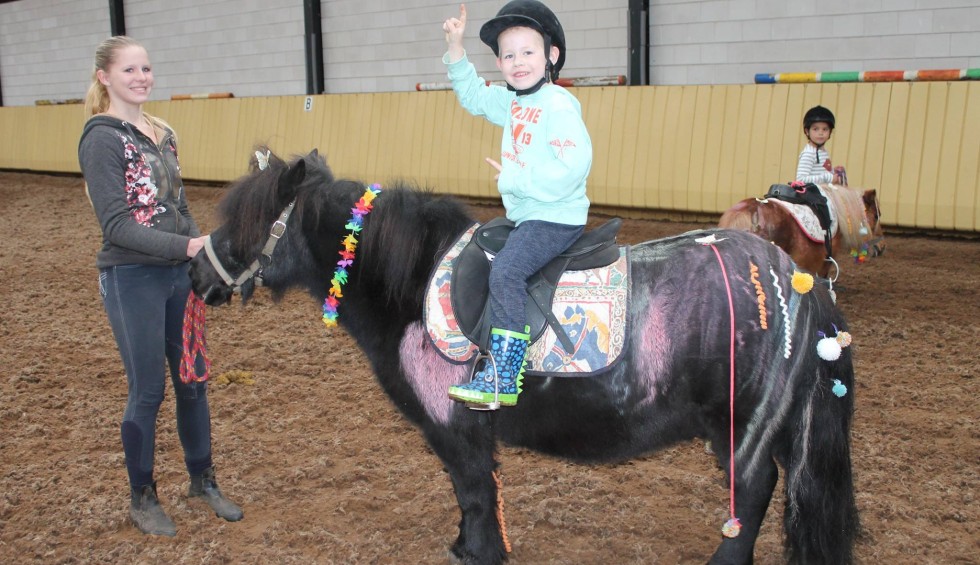 Pony walking
At the Horsetellerie there are many options for the holidaymaker who loves horses!
We have Pony walking for the smallest riders (from about 4 years). We saddle up the pony for you and you provide an adult guide (one guide per pony) who will hold the pony. And then you go into the woods for an hour! Our ponies are very sweet and calm, so this is suitable for inexperienced rider and guide.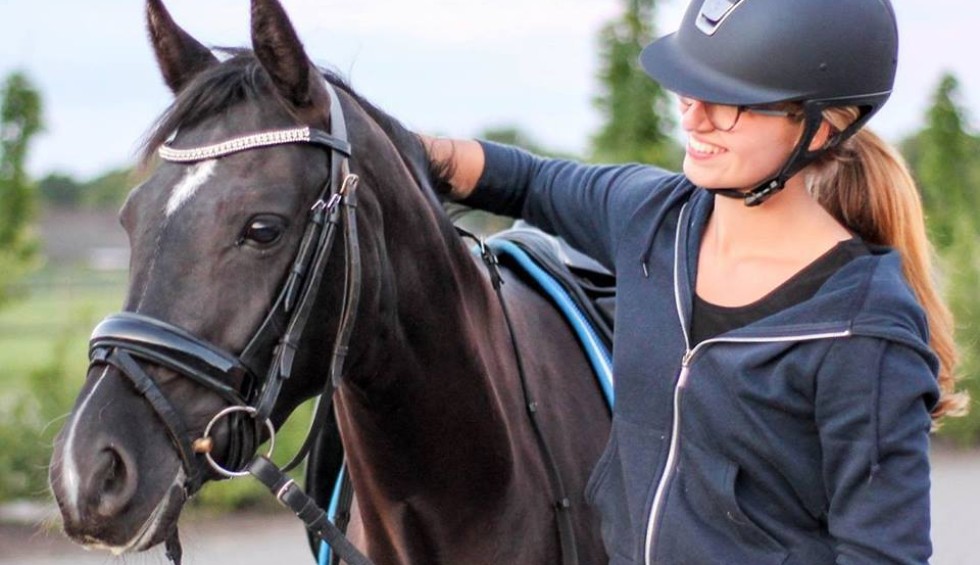 Lease pony
A daily activity is the Lease pony. This pony (or horse) is available daily from 9 am-11am. One hour of this may be driven in an indoor or outdoor arena. The rest of the time can be spent brushing, walking and cuddling. Please state your experience, age, weight and height when booking and we will reserve the perfect pony for you!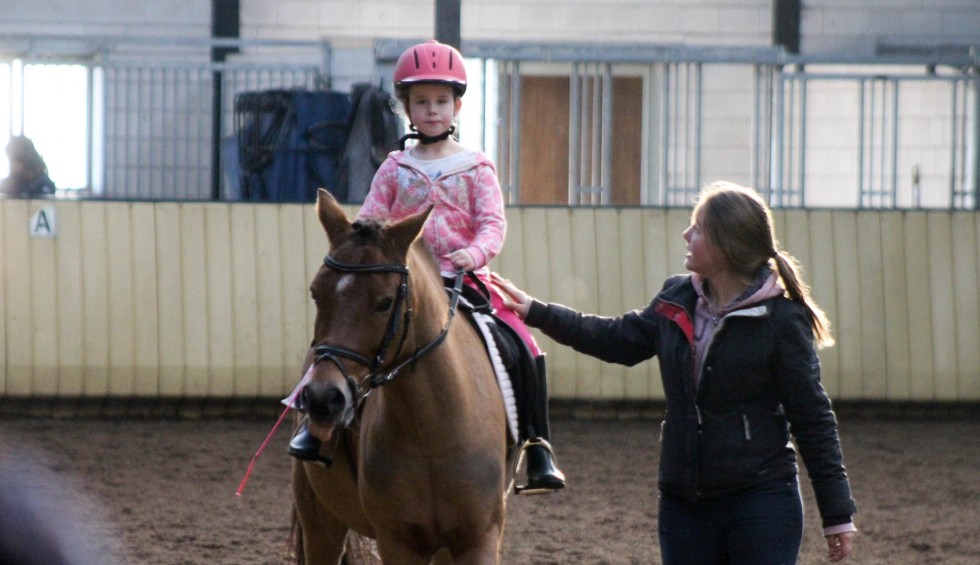 Introductory lessons
If you want to get acquainted with horse riding, you can book an introductory lesson.
Under the guidance of an experienced rider / rider, you will get to know the pony, brushing, saddling and riding.
If you live in the area and really want to take lessons, we also offer these lessons in packages of 6 times, called the boarding course. This will then be increasingly focused on driving, until your child can ride independently in our group lessons.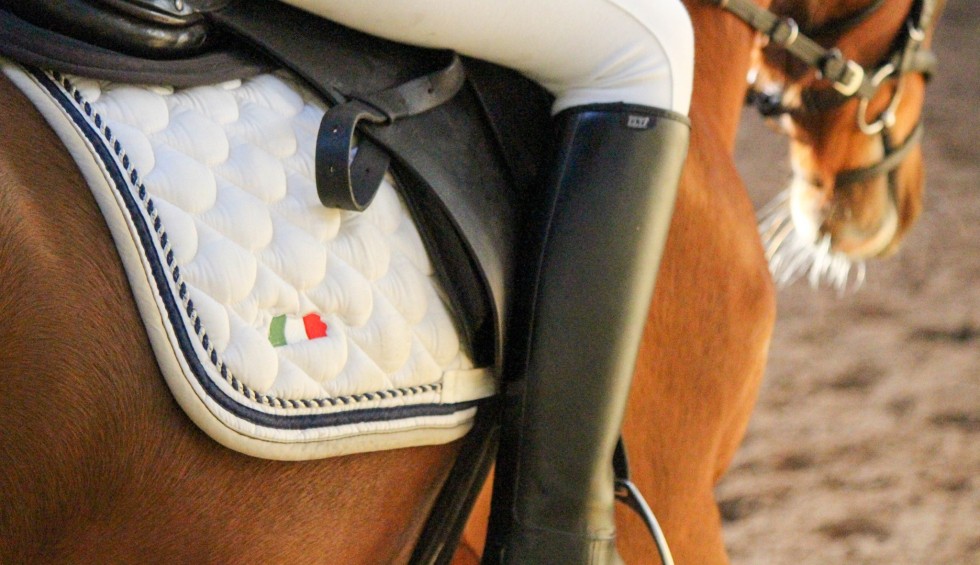 Private lessons
To learn more about horse riding, it is good to take private lessons regularly. This way you get enough personal attention and you know what to work on.
At Horsetellerie the private lessons are given by enthusiastic instructors with sufficient experience to teach every rider something new. You can choose a lesson with 1 or 2 people, for 1 or half an hour. And we teach dressage, jumping and even crosses (of course for riders with sufficient riding and jumping experience)
We always advise riders without or with little experience to start with half an hour.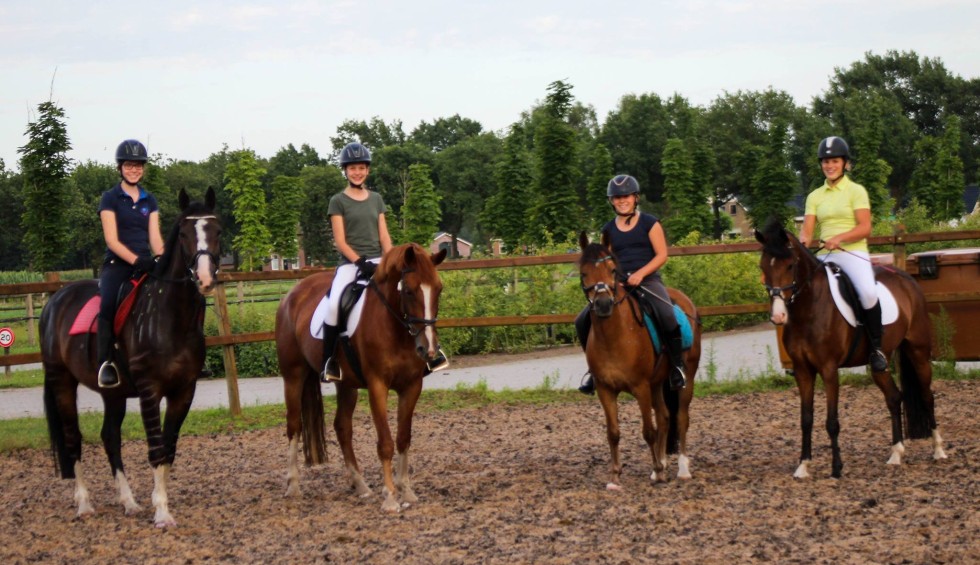 Group lessons
Group lessons are organized daily at Horsetellerie. During the holidays there are extra lessons and it is also possible to join the existing group lessons.
Our group lessons are suitable for riders who can walk and trot independently and have already become acquainted with the canter. If you are not yet able to do this, or if you are unsure, it is better to take a private lesson first to assess your level.
Our group lessons are for all riders / amazons from 7 years old with sufficient riding experience. A maximum of 6 riders are assigned to our groups to ensure sufficient space in the arena and personal attention. Everyone brushes and saddles his / her own pony / horse in advance. The layout changes and is announced by email or via the list on the notice board. Lease riders are riding a pony / horse. There are groups of different levels and ages and there are also a number of special groups focused on jumping.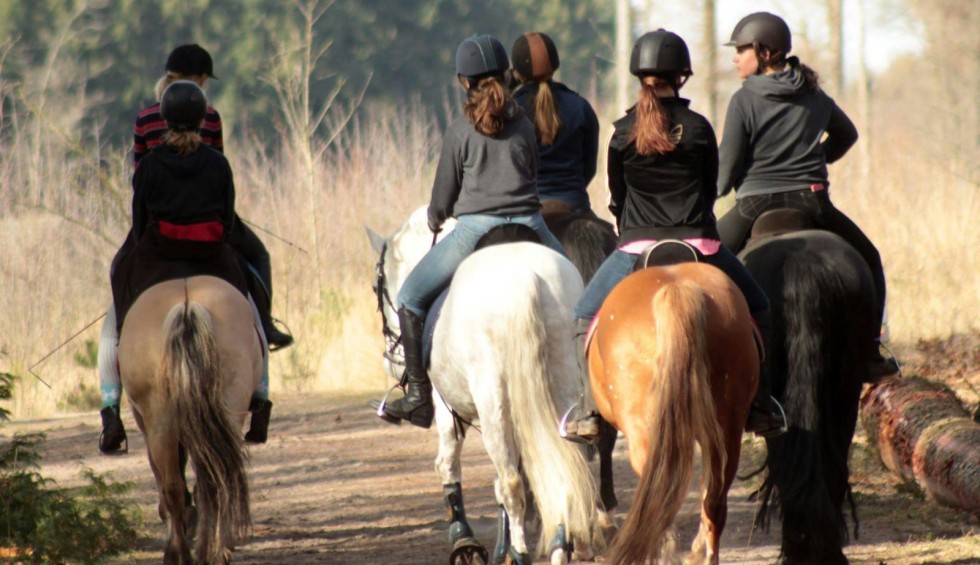 Outdoor rides
We organize guided outdoor rides for riders with riding experience.
If you can walk, trot and canter independently, then you can join a group ride. There is also the possibility to book a private ride for your own company, so that we can fully adapt to your wishes and pace.
The surroundings are beautiful and we do not have to go through the traffic to get into the forest, that is really enjoyable!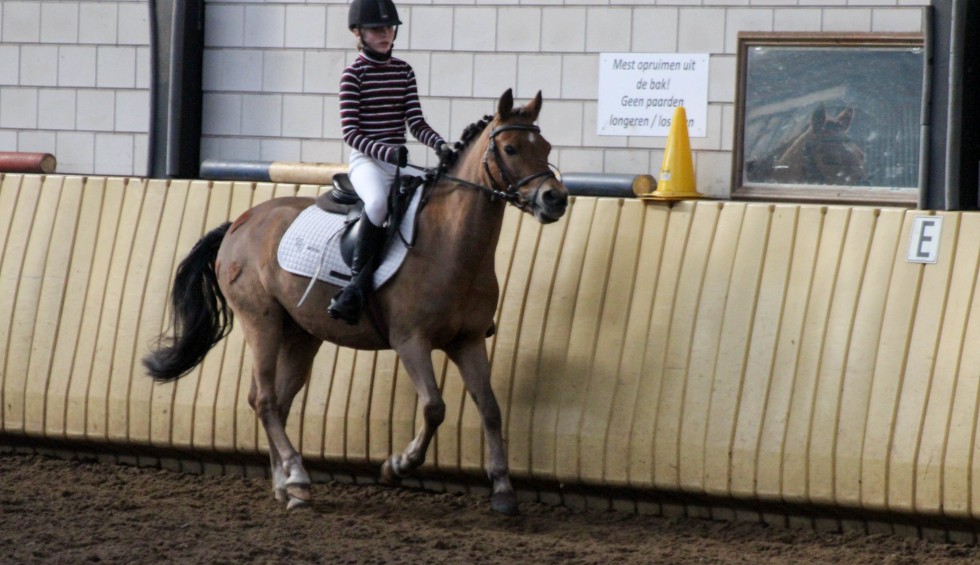 Free riding
If you already have some riding experience, you can independently ride an hour in the indoor or outdoor arena on one of our riding ponies or horses.
You arrive about 20 minutes in advance to brush and saddle the pony and then go for an hour's ride.
This is an independent activity, you must have sufficient riding experience, jumping is only allowed under supervision.