There is so much active to experience in the Vechtvalley.
Beautiful routes for hiking, cycling, horseback riding, driving and mountain biking are right on your doorstep!
Maybe you are even looking for something more unique, such as corn maze, Farm Forest Golf or an active Clog Path?
We have some suggestions below, but do also feel free to come and see the many flyers at our reception.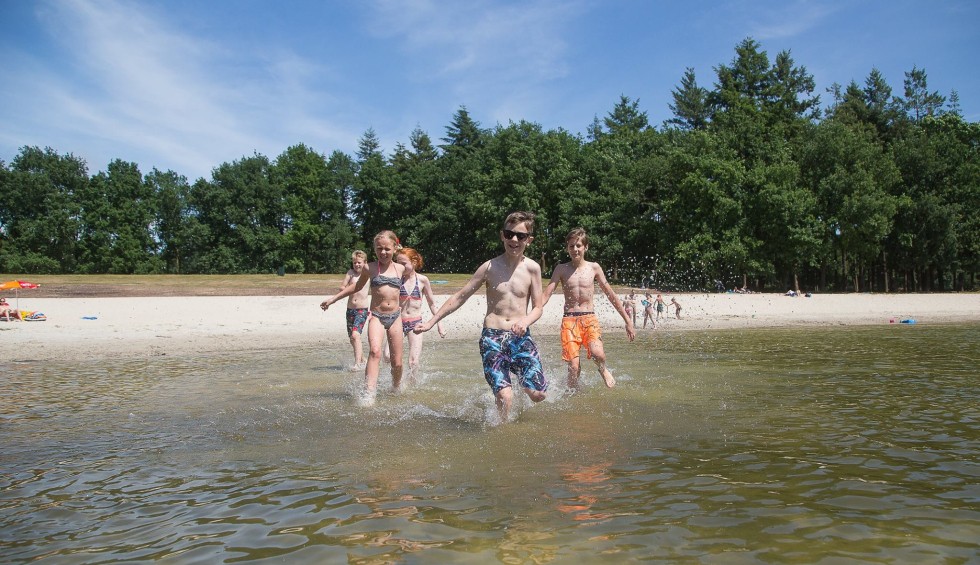 Play pond The Oldemeijer
In Hardenberg forestry there is play pond De Oldemeijer. There is a beach around the lake where the little ones can enjoy splashing fun. Swimming heroes swim to the island in the middle of the lake, but you can also just get there via the bridge. In summer weather you can go to the kiosk for drinks and snacks. The toilet block is open during the season.
Just 10 minutes by bike from the Horsetellerie!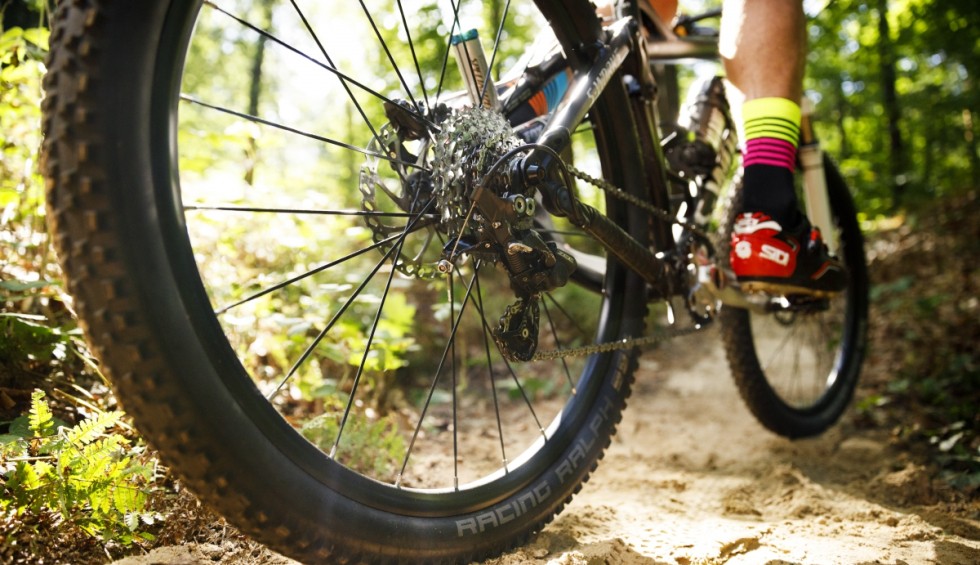 Mountainbiken
A beautiful mountain bike route of no less than 21.6 km starts from the parking lot of the Oldemeijer!
The route leads through the more than 1100 hectare forestry Hardenberg. The forest consists of coniferous and deciduous trees with here and there undergrowth of shrubs, ferns and mosses. In some places this forest is interspersed with heaths, which often contain a fen. At these fens it is not impossible that you will find a viper or a sand lizard.
Total Outdoor Events (Hardenberg) rents out MTBs for the route. The MTB route Hardenberg can also be driven with an instructor including coffee / tea and equipment (helmet) for groups (min. 10 people). Please make a reservation.
Canoeing
Enjoy the rippling water in the Vechtvalley
Did you know with Expedition Outdoor paddling through the beautiful nature of Vechtdal Overijssel?
Looking for an active outing on the water? Then go canoeing in Hardenberg! Get in, take a seat (QUIET!) And let yourself be paddled down to beautiful Diffelen, Junne or even all the way to Ommen! There is no motorcycle on the back, so think carefully in advance what the smartest choice is to go.
Boarding point for canoes, motor boats and sloops is in the harbor in the center of Hardenberg. Address: Gedempte Haven 4.
Roke's Erf
For a wonderful country experience in a unique place
Have you seen the horses now, and is it time for other big four-legged friends? How about a visit to Roke's Erf! Enjoy for young and old on a farm in beautiful Ommen.